PT KARYA ENERGI INDONESIA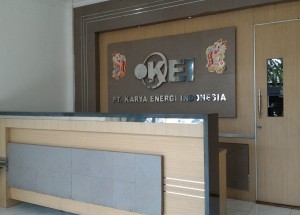 PT. Karya Energi Indonesia (KEI) is a privately-owned company and was established in 2008 in Surabaya, Indonesia. Initial business was as Oil and Gas and Industrial general supply and trading company
and throughout the time KEI evolved into major supplier, agent and distributor of few of leading brands and market leader of its lines.
Prided with extensive on-site inventory of consumable, safety, project items, wide network with our other principals/suppliers, outstanding fast response of our sales team, integrated supply chain to our own
logistics and transportation department, we have been acknowledged and awarded from few of our Oil and Gas customers as their outstanding supplier to their project and plant operation and maintenance needs. Our competitive advantage includes expert in providing solution and technical support for industrial process instrumentation (flow, pressure, temperature and analysis), industrial burners and combustion equipment, process flow control (pressure regulators, back pressure regulators, temperature regulators, valve, control valve) and portable industrial instrument measurement (flue gas analysis, leak detection and differential pressure measurement).

KEI is fully committed to fulfilling every demand in the industry and client's needs. By adopting innovative technical approaches, the one-stop solution company has its product strengths that are unique and exclusive both in performance and jeans wholesale sustainability for a wide array of industries, namely Oil and Gas, Power Plant, Petrochemical, Cement, Mining, Pulp and Paper, Palm Oil Refinery, Food and Beverage, Water Supply and Irrigation, Waste Water and Sewage Treatment Disposal, Agriculture, Electronics, Processing and Packaging, Marine and Shipbuilding.
VISION
WORLD CLASS COMPANY
MISSION
To be an excellent Partner in Trading and Services in the World
With High Commitment to Fulfill Customer Satisfaction