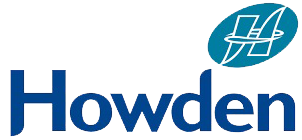 Howden have unrivalled experience in the provision of innovative rotating equipment for processes and applications in industries all around the world.
Howden specialists will consider your requirements including volume, pressure, gas type, size constraints, and many other variables to guide you to the right solution for your application.
Since 1854 Howden has been at the forefront of engineering fans, from small vent fans to large sinter and power fans.
Howden Rotary Heat Exchangers are optimised for performance and reliability, they are custom designed to suit the arrangement, application, fuel and system design. They provide a very compact and cost effective solution for heat recovery in power plant, contributing up to 15% of the boiler heat transfer process for only around 2% of boiler unit investment.